CALICO FANTAIL GOLDFISH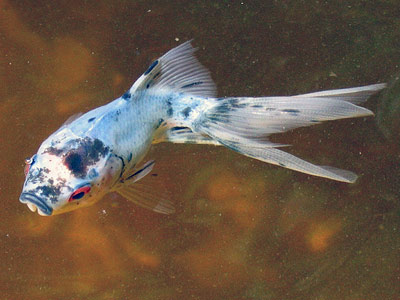 Quick Statistics - Fantail Goldfish
Temperament: Community
Family: Cyprinidae
Native To: China and Japan
Diet: Omnivore: can be fed commercial pellets and fish flakes
Adult Size: 6" or more
Temperature: prefer water in the range of 65 - 78F
Care Level: Easy for a novice
Scientific Name: Carassius auratus
Expected Lifespan 10 years or more
Environment: Freshwater
The origin of the fantail goldfish dates back to over a thousand years. It is one of the oldest goldfish varieties known , and it is still a very popular goldfish.

The fantail goldfish is a western form of the Japanese version of the fantail, known as the Ryukin, which has a high dorsal fin, a shoulder without the hump, an egg-shaped body, and a quadruple caudal fin. The fantail goldfish finnage is less developed than that of the Ryukin. The dorsal fin on the fantail is enlarged and comprises approximately thirty three percent of the fish's body length.
This goldfish variety is available in many colors ranging from orange to red and many colors in between.
The fantail goldfish is sensitive to prolonged exposure to low water temperatures, but overall it is considered a hardy fish that is very suitable for aquarium and pond environments.
FANTAIL GOLDFISH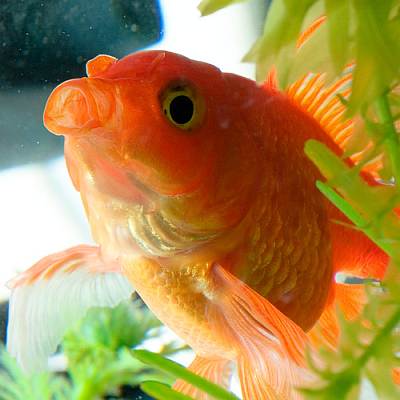 FANTAIL GOLDFISH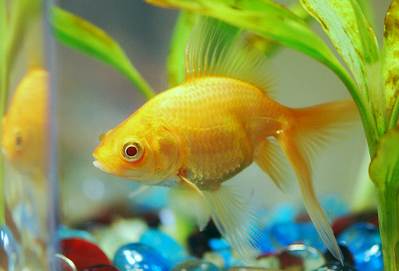 FANTAIL GOLDFISH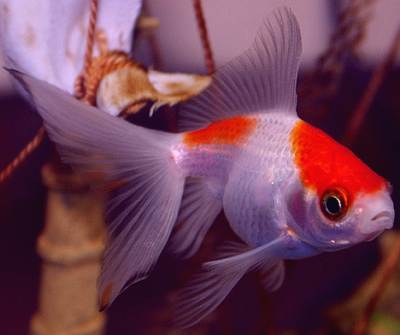 FANTAIL GOLDFISH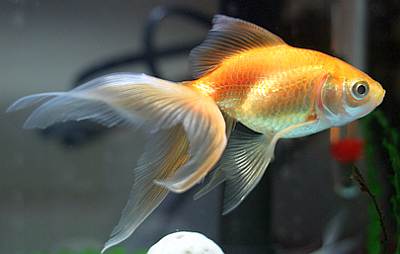 FANTAIL GOLDFISH
FANTAIL GOLDFISH
A CUTE FANTAIL GOLDFISH