CROWN PEARLSCALE GOLDFISH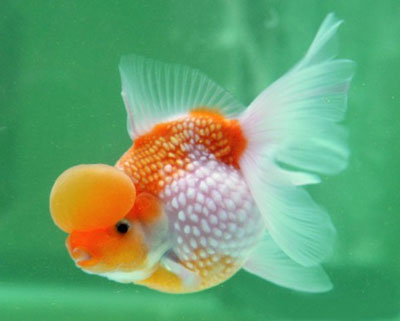 Quick Statistics - Pearlscale Goldfish
Temperament: Community
Family: Cyprinidae
Native To: Asia
Diet: Omnivore
Adult Size: Can grow to a length of 8"
Temperature: 65° - 78°F
Care Level: Easy
Scientific Name: Carassius auratus
Environment: Freshwater
The pearlscale goldfish is sometimes known as chinshurin in Japan. It has an egg-shaped body very similar to the fantail goldfish. The main features of the pearscale is its thick, domed scales which has a pearl like look.
The pearlscale can reach a length of about 8 inches. Its scales can be either nacreous or mettalic. The color of the pearlscale can be calico with a blue background and occasional patches of brown, violet, orange, yellow , and red.
The pearlscale should not be kept in waters below 55°F, since it's sensitive to wide fluctuation in temperatures. It should also not be exposed to water with high alkalineality or acidity.
A variant of the pearscale that has a headgrowth is the crown pearlscale or Hama nishiki.
PEARLSCALE GOLDFISH
PEARLSCALE GOLDFISH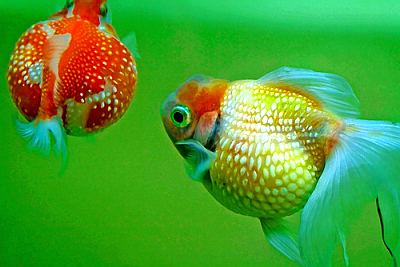 CROWN PEARLSCALE GOLDFISH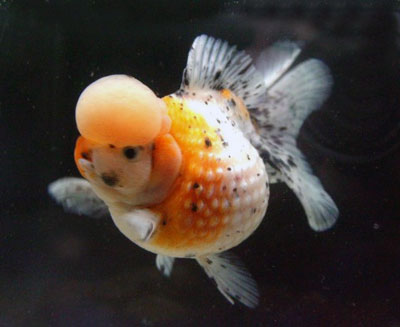 CLOSE UP VIEW OF A PEARLSCALE GOLDFISH