A WHITE AND RED RYUKIN GOLDFISH
Quick Statistics - Ryukin Goldfish
Temperament: Community
Family: Cyprinidae
Native To: Asia
Diet: Omnivore: can be fed commercial food such as pellets and flakes
Adult Size: Can reach a length of 4 -6 "
Temperature: 65 - 78F
Care Level: Relatively Easy
Scientific Name: Carassius auratus
Environment: Freshwater
The ryukin is usually thought of as the Japanese version of the fantail goldfish. It is believed to have been originally bred on the Ryuku Islands, hence the name. The main physical characteristic that distinguishes the ryukin from the fantail goldfish is the high arching back or camel like hump.
Ryukins are available in a wide range of colors from white to red. They can usually grow to about six inches in length and live six to ten years.
This particular goldfish variety is very hardy like the fantail so it is an excellent goldfish for a beginner.
A NICE LOOKING WHITE AND RED RYUKIN GOLDFISH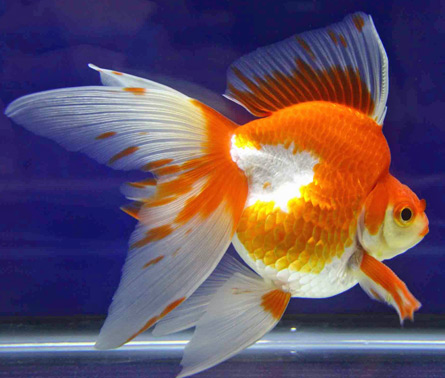 RED AND WHITE RYUKIN GOLDFISH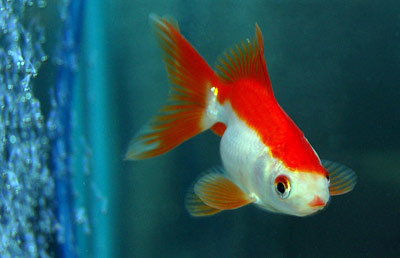 RED AND SILVER RYUKIN GOLDFISH