ORANDA GOLDFISH WITH A BEAUTIFUL WEN
Quick Statistics - Oranda Goldfish
Temperament: Community
Family: Cyprinidae
Native To: Asia
Diet: Omnivore: Live food and flakes
Adult Size: 8 - 12"
Temperature: 65° - 78°F
Care Level: Medium
Scientific Name: Carassius auratus
Environment: Freshwater
The oranda is a special type of fancy goldfish that comes in a variety of colors including calico, orange, red, blue, chocolate, bronze, white, silver, red-white, red-black, panda-colored, and tricolor. It can grow to a length of 8 to 12 inches.
The oranda was derived by crossbreeding the veiltail with the lionhead goldfish. It has an egg-shaped body with a flowing pair of caudal fins. Similar to the lionhead, the oranda also has a growth or wen on its head that is rasberry like in appearance. This growth usually begins when the fish is around two or three years old. On orandas with nacreous scales, the color of the wen may be blue, white, red, black, or calico. Special attention must be given to the wen by its care taker, because it is prone to bacterial infections.
Orandas prefer temperatures in the range of 65-78 ' F and are very sensitive to cold temperatures. They are only recommended for experienced fishkeepers..
A CUTE ORANDA GOLDFISH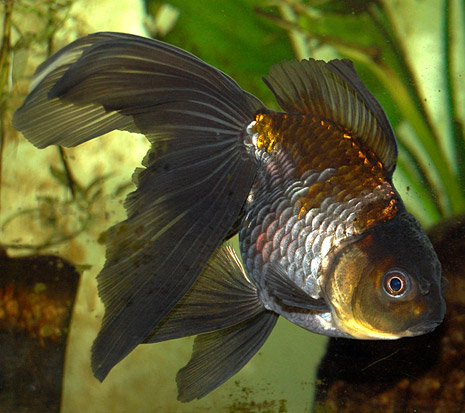 ORANDA GOLDFISH
A PRETTY ORANDA GOLDFISH
ORANDA GOLDFISH
ORANDA GOLDFISH IN A TANK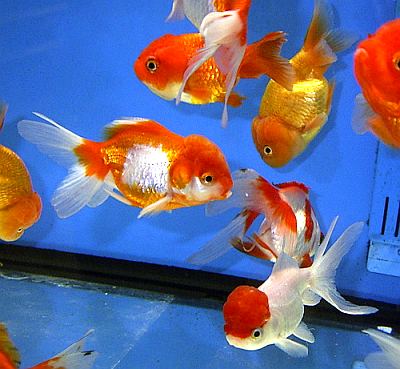 ORANDA GOLDFISH
ORANDA GOLDFISH
ORANDA GOLDFISH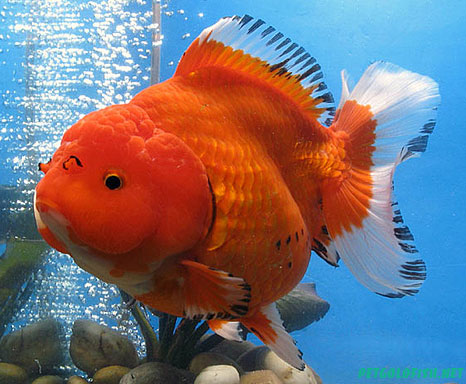 A CLOSEUP OF THE WEN OF THE ORANDA GOLDFISH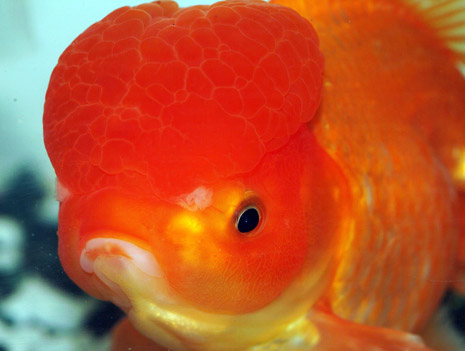 A CLOSEUP VIEW OF THE REDCAP ORANDA GOLDFISH
ORANDA GOLDFISH WITH BEAUTIFUL COLORS